Horowitz: The Brooklyn shooting and the rise of black nationalism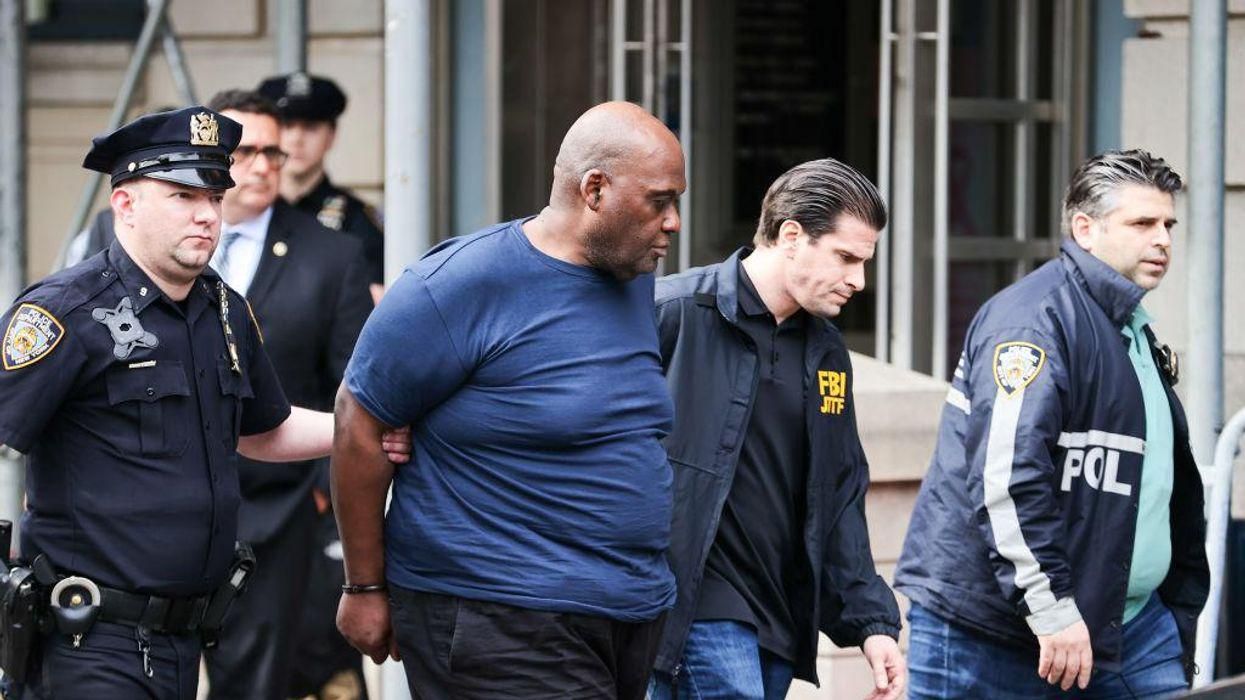 You can't blame the FBI for seemingly missing every mass shooter or domestic terrorist. After all, the bureau is stretched thin hatching kidnapping plots in Michigan, investigating garage door ropes, and finding anyone who was within a half a mile of the Capitol on January 6. But what about those who are obsessed with white supremacism? Aren't they the least bit concerned that most of the recent mass casualty shootings and domestic terror attacks appear to be committed by black nationalists?
I couldn't understand why the Tuesday morning shooting that left 29 shot or otherwise injured in a Brooklyn subway car was not a bigger news story. After all, millions take the NYC subways, and if there is a mass shooting with smoke bombs released, that is a pretty scary event. But by the end of the day, the memory hole became obvious, as has been the case with nearly every dramatic domestic terror attack in recent memory. The suspect in this case was an avowed black nationalist who preached violent hate toward whites. In other words, 99.5% of Americans will never know his name.
Yesterday, police arrested 62-year-old Frank James in connection with the April 12 attack that thankfully led to no fatalities because of a jam in one of his pistol magazines. So, who is Frank James? Andy Ngo, editor of the Post Millennial, found numerous posts from what appears to be his Facebook page promoting BLM, the Black Liberation Army, Nation of Islam, and individuals who attacked whites. He posted a photo of a man who killed five Dallas police officers in 2016 and called on people to kill whites. Just before the April 12 shooting, he posted a video of himself shouting racist statements on a New York street.
"F\u2014 you & your white ass too, you white racist mother f\u2014ker"\n"Slant-eyed f\u2014king piece of sh\u2014"\n"You're a crime against f\u2014king nature, you Spanish speaking mother f\u2014ker"\n\nThe person of interest in the #Brooklyn mass shooting posted a video of himself shouting racial insults in NYC.pic.twitter.com/ajBkMJJnbb

— Andy Ng\u00f4 \ud83c\udff3\ufe0f\u200d\ud83c\udf08 (@Andy Ng\u00f4 \ud83c\udff3\ufe0f\u200d\ud83c\udf08) 1649850340
James also recently posted a video on YouTube criticizing Judge Ketanji Brown Jackson for marrying a white person.
Frank James, the person of interest in the #Brooklyn subway mass shooting, has many videos on YouTube discussing his militant black nationalist views. He recently expressed disappointment that Justice Ketanji Jackson is married to a white man. https://www.youtube.com/channel/UCtl9pjnppooRbj_YssCKxsA\u00a0\u2026pic.twitter.com/hL0ysMw5VM

— Andy Ng\u00f4 \ud83c\udff3\ufe0f\u200d\ud83c\udf08 (@Andy Ng\u00f4 \ud83c\udff3\ufe0f\u200d\ud83c\udf08) 1649812425
NYC subway shooter in a drunk rant he posted on YouTube almost a month ago talking about how white people and black people should have no contact with each other and that white people are angry that black people are no longer slavespic.twitter.com/JmUOQS5JBk

— Nuance Bro (@Nuance Bro) 1649813447
Social media is full of these postings from countless individuals, yet they are never censored the way posts on vaccines are. The left claims without any proof that simple conservative speech is proof of white supremacism and leads to violence, yet when we have numerous attacks from black supremacists who are promoting their hate online, that never raises red flags.
In other words, if James turns out to be the shooter, the Brooklyn shooting will go the way of the Waukesha massacre and the attempted assassination of a Louisville mayoral candidate, where all the suspects had a long history of promoting black supremacism. Which is why it's important to rehash some stories you may never have heard in recent years:
All of these stories jolt your gut with the instinctive thought, "Imagine if a white person, much less a bona fide white supremacist, had done these things." We would have had civilization, policy, and legal changes to our entire country based on those events.
Unlike the other side, we have no desire to accentuate the race of various perpetrators. If we actually deterred and locked up career violent criminals of all persuasions and had the FBI focused on known threats that aren't political persecutions, we'd stop most of these attacks. Indeed, Frank James had nine prior arrests and was on the FBI's radar, but the bureau failed to act. But there is something disquieting about years' worth of incessant blood libels lodged against white people, in which every cultural and governmental institution inundates people with the idea that black people are oppressed. If we are to believe that merely being white is a threat to black people, then perhaps that is fueling the rise of black nationalism … and with deadly consequences.

It's never a good idea to begin criminalizing speech, even hateful speech. But we typically count on culture to broadly shun those who engage in that behavior. As it relates to white supremacy, we all know that any individual caught espousing those views will have the weight of the universe marshaled against him. No such deterrent, however, exists against black supremacism, and in fact, it is clearly encouraged by government and culture, which allows not just the vague supremacist sentiments, but even the overt calls for targeted violence against white people to exist unrestricted in the public square, which often can cross the legal boundary into criminal behavior.
Indeed, critical race theory is not just a theory. It has real human consequences.